Lessons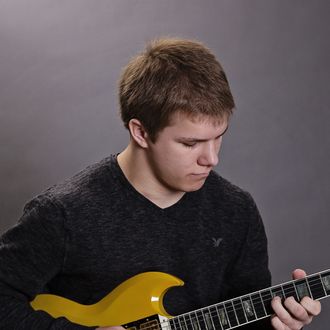 Guitar or Bass
All ages and abilities
Prices:
1/2 hour- $25
1 hour- $50
Skype, Zoom or Facetime lessons also available.
Ryan is available for private music lessons for both guitar and bass for students of all ages and abilities. You will learn in a stress-free, relaxed environment with a tailored curriculum to meet the individual goals of each student.  Fill out the form below to get started!
In your preferred music genre, you will learn: 
Beginner: 
Basic open chord voicings 
Strumming patterns 
Chord progressions and transitioning chord shapes 
Major/minor Pentatonic scale patterns 
Soloing using the Pentatonic scales 
Barre chords 
Proper guitar tone
Intermediate: 
CAGED scale patterns 
7 patterns of the major/minor scales 
Alternate picking 
Basic triad chord shapes across the fretboard 
How keys/chords function and writing your own chord progressions 
Playing in different keys 
Analyzing songs/chord progressions 
Advanced: 
Seventh chord inversions across fretboard 
Chord voice leading 
Adding extensions to chords 
Seventh chord arpeggios 
Soloing over chord/key changes 
Economy picking 
Fingerstyle technique 
Hybrid picking technique 
And much more...