Bio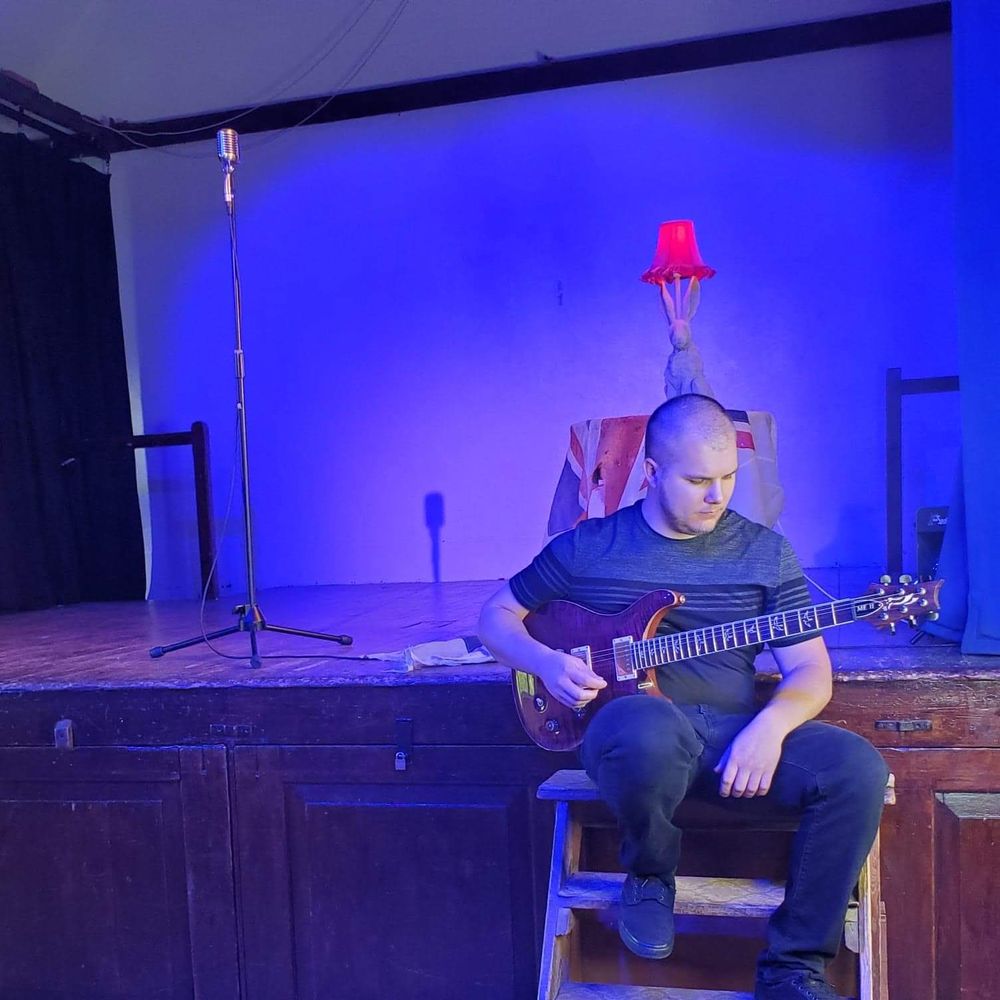 Ryan Harrison is a professional guitarist originally from Tecumseh, Michigan. With 16 years experience playing the guitar, Ryan is fluent in many styles of music including rock, pop, metal, jazz, fusion and funk. Ryan first attended Washtenaw Community College for Audio Recording Technology, and subsequently attended the Detroit Institute of Music Education in Detroit. He received his degree in Creative Music Performance in 2017 as a member of the inaugural class at DIME. He currently resides in Warren, MI and regularly gigs all over the Detroit metro area.  Ryan is available as a session player for both live and studio performances, live sound engineer, and recording/production engineer.
Ryan is available for private music lessons for both guitar and bass for students of all ages and abilities. You will learn in a stress-free, relaxed environment with a tailored curriculum to meet the individual goals of each student. For more detailed information on music lessons, click on the Lessons page from the menu, or click on the Contact Me button below.
While you're here, check out the Show page and catch some gigs of the acoustic duo, Sugartips Acoustic. You'll love the variety of music, and it is always a fun and relaxing experience with Greg Paddock and Ryan Harrison! Follow us on Facebook to get the most recent updates on events. Life is better with music!